Gift wrapping isn't always the easiest task around the holidays. If you have a lot of presents that need wrapping or you've just never mastered the art, we've got you covered. Here are a few different ways of wrapping the perfect gift, plus some inspiration for personalizing them with your own decorations.
Envelope-Style Gift Wrapping
Don't be the person with a misshapen, messily-wrapped gift this season. Learn how to be a master gift-wrapper with this simple, step-by-step guide:
1. Gather your materials.
Get gift wrap, tape (use double-sided tape if you want your gift to look extra classy), scissors, and of course the gift. If your gift doesn't already come in a box, consider reusing a cardboard box and putting it in there. It will make wrapping your gift much easier—and look better under the tree.
2. Use the gift to measure your wrapping paper.
Roll your gift across the wrapping paper to measure how much you'll need for all four sides (assuming it's a box). Add a little extra paper than where you measured to avoid a frustrating gift-wrap gap, and then make a couple of marks down that line.
3. Cut your paper along your marks.
If you want to make sure you have a smooth edge, you can fold over about half an inch of wrapping paper along the sides and firmly crease it.
4. Set your gift in the middle of the paper and fold up one side.
The sides you fold up in these next two steps should be the longest sides. When you fold in the first side, you can make it extra secure by taping the paper to the box.
5. Then fold up the opposite side and tape it.
Make sure you pull this side nice and tight, and tape it over the first side along the middle of the box. If you have too much paper so that the side doesn't meet in the middle, pull the first fold further across the box. Tightly crease your folds.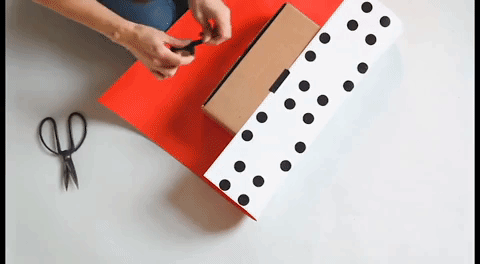 6. Move onto the short sides, fold down the top half of the paper against the box, and then crease the sides into two wings.
Fold in the bottom parts of the wings to form a triangle at the bottom of the box.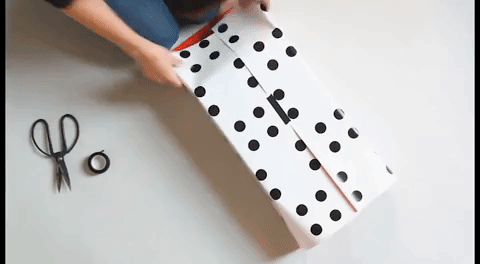 7. Fold up the triangle, tape it, and repeat on the other side.
The finished folds should make the ends of your wrapped box look like an envelope.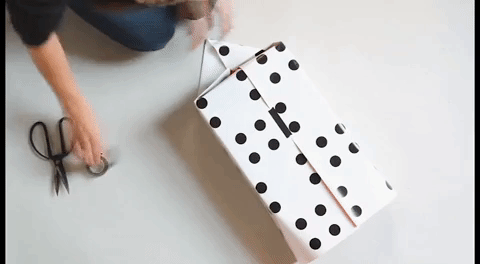 8. And just like that, your gift is wrapped!
Now, watch all those steps in action:
Quick Gift Wrapping Hack
A few years back, a gift wrapper in a Japanese department store went viral for his speedy gift wrapping technique. If you have a ton of presents to wrap this year, speed wrapping is the way to do it. If you master the technique, you could wrap a gift in thirty seconds, using only three pieces of tape.
Youtuber BeatTheBush studied the method and broke it down into simple steps in this video:
Perfect Gift Bag Tissue Paper
If you don't want to deal with all the folding and taping that comes along with wrapping a gift, a gift bag is a perfectly acceptable option. However, just stuffing tissue paper in a bag on top of your gift isn't going to cut it. If you want it to look fancy, here's how you do it step-by-step, according to this video tutorial from Hallmark:
1. Place your gift in the center of a sheet of tissue paper, wrap it up, then put it in your gift bag.
There's no need to tape the tissue paper on your gift, simply wrap it up and fold it over. The cute tissue paper poking out of the bag gets handled in the next step.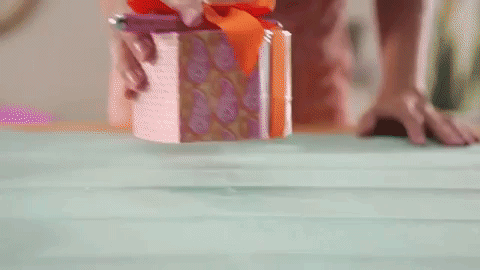 2. One-color option: lay a sheet of tissue paper flat, pinch the center, and twist it.
Repeat this several times until you have enough to fill your bag.
3. Two-color option: lay one sheet of tissue paper diagonally on top of another, pinch the center, and twist it.
One to two of these should be enough to fill most bags. If you want to get really fancy, you could even add more sheets in different colors—just make sure that each is diagonal to the one it lays on top of before you pinch and twist.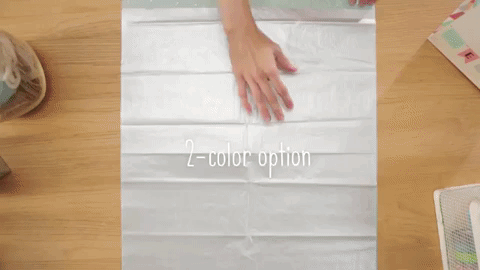 4. Place the twisted ends of your tissue paper pointing towards the bottom of the bag.
The untwisted tissue should poke out of the top. Then you can adjust the tissue as needed to get that perfect look.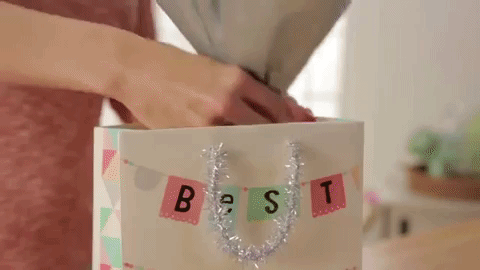 Decorating with Washi Tape
Washi tape, or colorful masking tape, can really jazz up your wrapping job. If you didn't get the most exciting wrapping paper this year and want to DIY it, grab some brown paper bags, wrap your gifts in them, and then add cute pops of color or decorations with masking tape. Here's some inspiration to get you started:
Make a bow on brown paper wrapping.
Add a few colorful stripes for a classy, plaid look.
Cut out a Christmas tree from cardboard, tape it in multiple prints or colors, and attach it to a gift bag or wrapped present.
Give your gift tags a personal touch with your favorite holiday tape print.
Use masking tape like its a ribbon, and make a bow with multiple colors and loops.
Combine a solid color and holiday print with twine bow.